The CLZ Movies app for iphone has 3 ways of viewing your collection. If you use our desktop software these options will already be familiar to you. Tap the icon in the bottom right corner to change the view.
List – Shows the title of your movies along with the Index # and Collection Status indicator.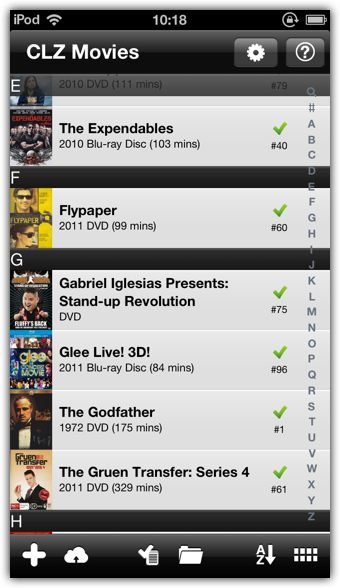 Thumbnail – View your collection by cover image.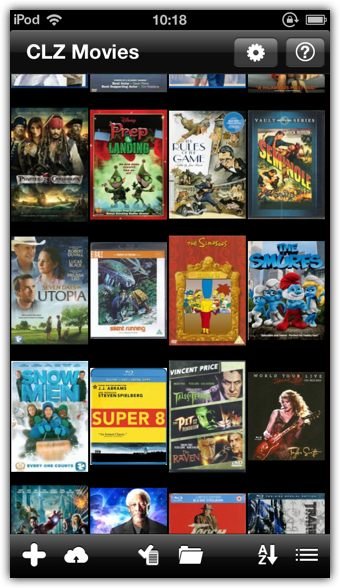 Cover Flow – View your collection using Cover Flow. This view only works when holding your device in landscape.