Editing Movies
To edit a movie, tap the pencil icon at the bottom of the detail panel: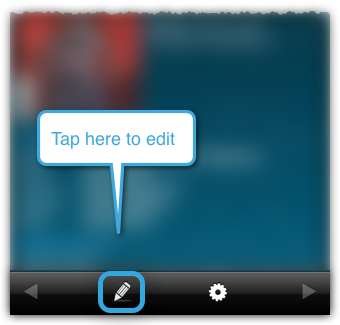 You are now in the Edit screen.
Make the changes you wish to make, and hit OK (bottom right corner) to confirm:
You can use the arrows on the bottom to move through a list of movies.
Tap the cover to make changes. You can learn more about covers here
Deleting Movies
You can delete movies by swiping on the title, in your list of movies from right to left.
Using the same method you can also delete a folder containing multiple movies.
If you wish to delete your entire collection, tap the Settings icon (a gear)
At the bottom you will find an option to 'Empty Database'. Tap the option provided to delete all movies from your collection. This cannot be undone!