Scanning barcodes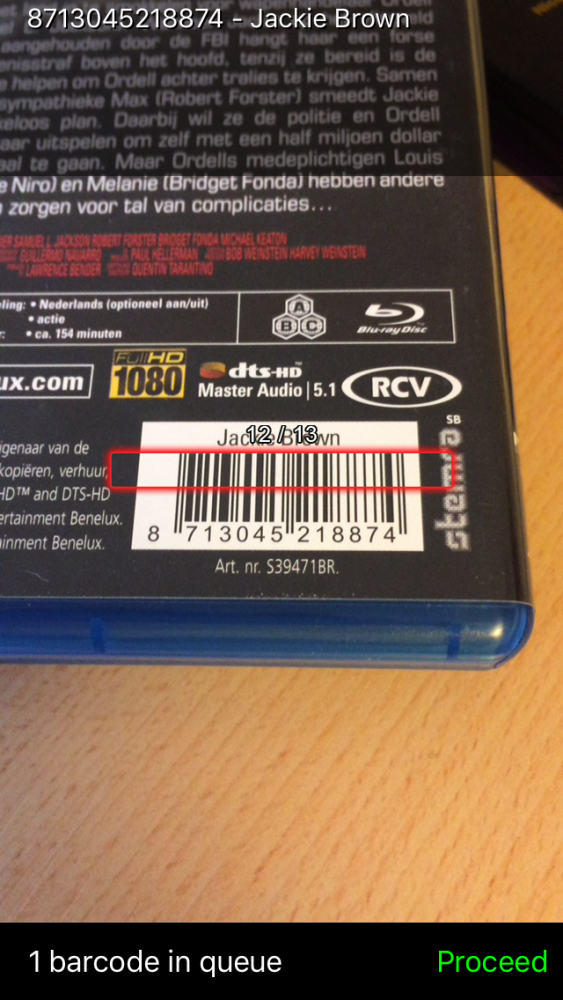 If you have a compatible device you can scan barcodes using your device camera:
Tap the Add Movies button:
Tap on By Barcode (use the dropdown menu at the top middle of the Add Panel)
The Scan Screen will appear.
Position the barcode within the box on screen to scan it.
The box will flash red and the barcode will appear at the top of the screen once you have a successful scan
Tap Proceed when you are finished scanning
Check the results.
If you're happy with the results, tap the green "Collection" button at the bottom right to add everything.